I discovered that Pula, the largest city in the Istria region, is a beautiful holiday destination unknown to people except those who have lived in Croatia for a long time. I thought the Colosseum in Rome was a unique structure until I found out that it is very similar with the one in Pula… After discovering this city, I thought that people should know about and definitely add Pula to their itinerary.
Pula amazes people who visited with its historical buildings, the warmth of its people, and the fact that it is a small and friendly city. Pula has been the administrative center of Istria since Ancient Roman times. The city is known for its mild climate, smooth sea and pristine nature. It is possible to see ancient gates all over the city. Architecture of buildings is amazing.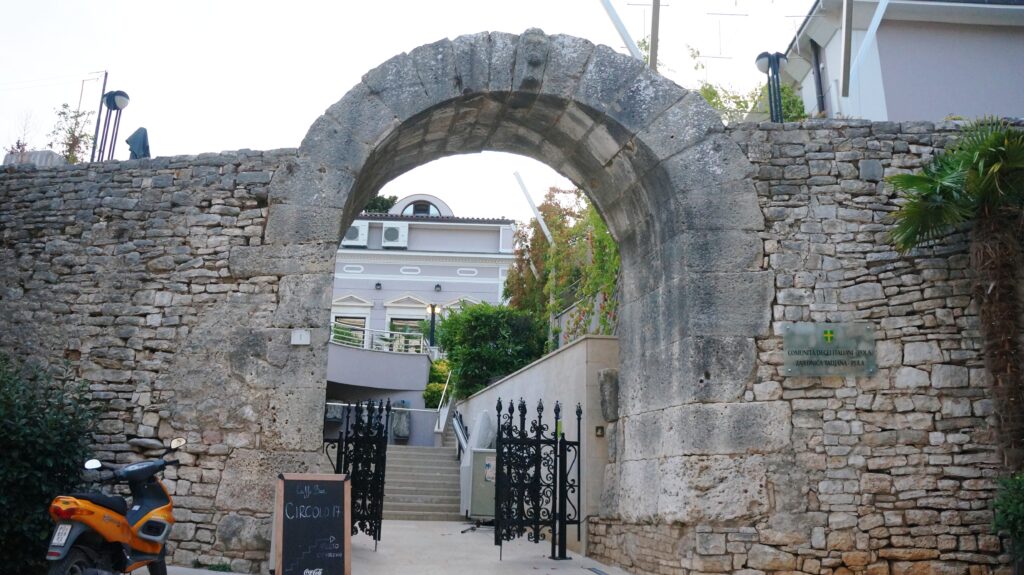 Wherever you go, it is very possible that your path will lead to the ancient theater of Pula, and you can see this structure many times during your trip. You should definitely see this shining building in the middle of Pula. Moreover, it hosts many concerts during the summer period, you may have the chance to catch one of these concerts while you are there. It is an incredible pleasure to watch a concert in an ancient theater rather than on a stage. We had the chance to catch the Tame Impala concert and it was incredible to be there in concert spirit. It makes the fusion of history and modern age feel very clear.
You can arrive at the Temple of Augustus, which remains from Ancient Rome, after walking along the seaside, starting from the Ancient Theater of Pula. Here you can find the restaurants you are looking for or sit in front of the temple with live music. It is possible to say that each street of Pula has a different spirit. The surroundings of the Temple of Augustus are very lively with their music and restaurants.
If you have the chance to read this article in time, you can catch the Burger Festival until August 28th. Burger Festival is not just a place where burgers are sold, but also like a night club where music is played, danced and socialized. Burger Festival is located just down the street from the Ancient Theatre. Many kinds of high quality and different flavors of burgers and alcohol are included in this festival.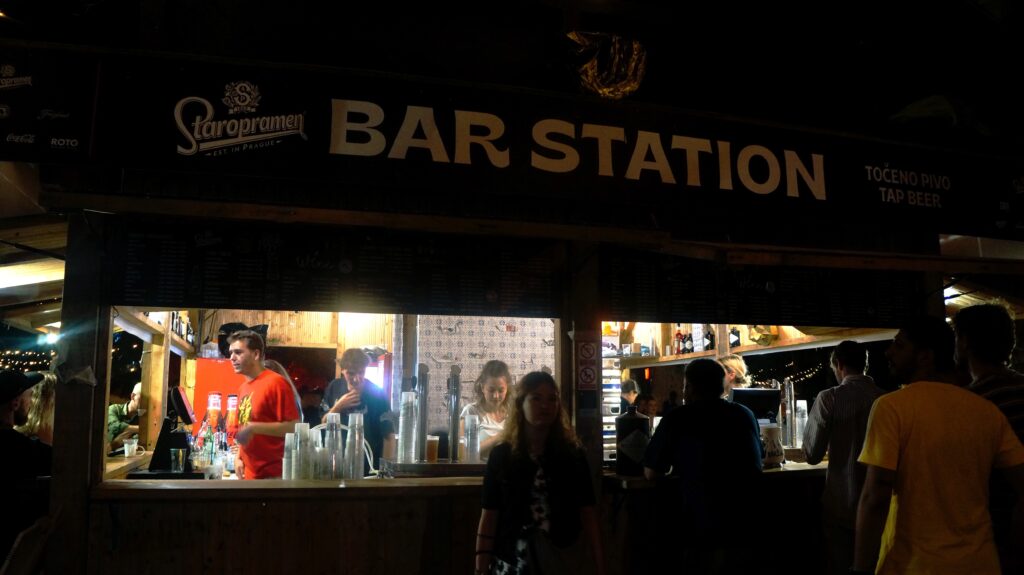 Despite staying in Pula for two days, I made more than 10 friends overnight at the Burger Festival. I enjoyed it immensely. I think 1-2 days trip is enough for Pula. I hope you have a pleasant holiday when you go to Pula.