Kaffee und Kuchen is a German tradition. Usually, every sunday after the late lunch, families get together to spend some quality time together and enjoy coffee with most probably Schwarzwälder Kirschtorte, the Schwartz Wald cherry cake. The roots of the tradition started at 17th century. I really like the Coffee and Cake tradition, because it makes you spend quality time with friends and family, while enjoying your favorite coffee or cake, but in recent years this tradition is not that popular among the young German people as far as I've heard from family and friends but it is still more famous than the "Schultüte" tradition, or watching the cult move "Dinner for one" on the New Year's Eve.
Historical Background
Kaffee und Kuchen is a famous German tradition that started back in the day when the first Cafe houses opened in Germany in the 17th century. In these times, only the German aristocracy could afford to get a coffee and cake, but after the 19th century it got accessible for everybody.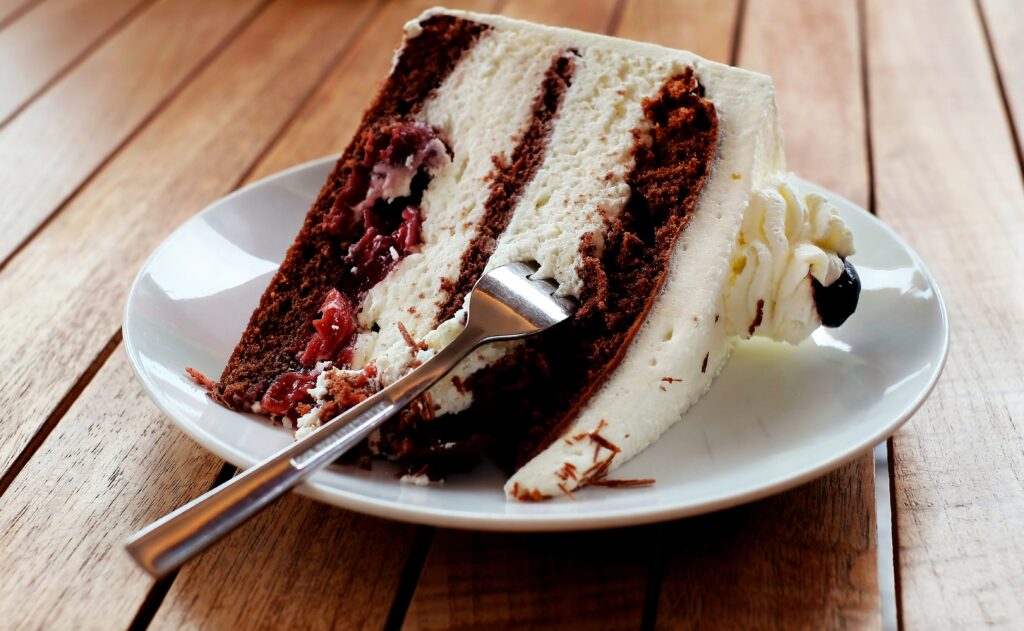 Serving
Sometime around 3 or 4 p.m. in Germany is known as a coffee time but which cake goes with the coffee? Usually people serve the Schwarzwälder Kirschtorte, the Frankfurter Kranz or the classic Marble Cake. A lot of German people love to go to a pastry shop on Sunday and eat a slice of cake with their coffee. They also invite family and friends over, and make a little "social event" How can you choose the right cake that goes with your coffee? You usually go for a slice of "Torte" which is a cake with rich fling or "Kuchen" which is a cake with fruit topping with black or americano. The Marble cake usually goes with everything, macchiato, latte, cappuccino and so on, is combined with hard pastry, like cookies. The meet most of the time for a quick coffee in some coffee spot, and don't spend that much time at someone's house doing this tradition as it was before.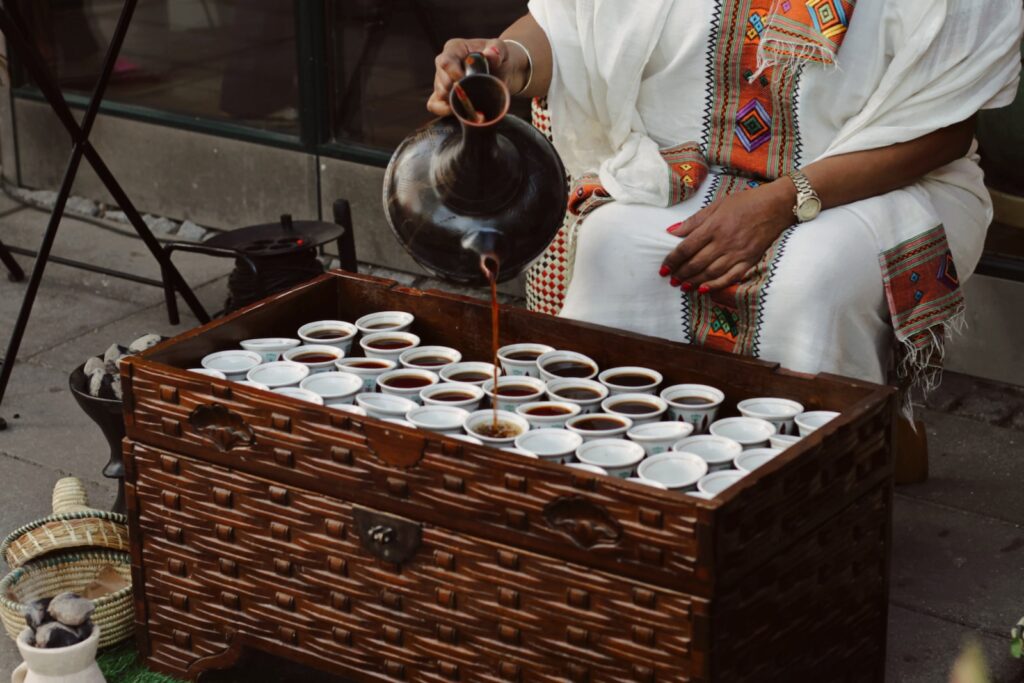 Kaffee and Kuchen's Meaning For Me
Looking back as a kid, Kaffee und Kuchen was one of my favorite part of Germany trips. I would always catch up with the family, listen to their stories and bond with them. I personally think that is really sad that people don't follow the beautiful and bonding tradition like before, I really enjoy to go to some family member's house, or invite someone over for Kaffee und Kuchen.
Maria Tofilovski