What's the difference in online dating between the French city of love and Croatia - the pearl of Adriatic? A French expat in Croatia was on a mission to find out!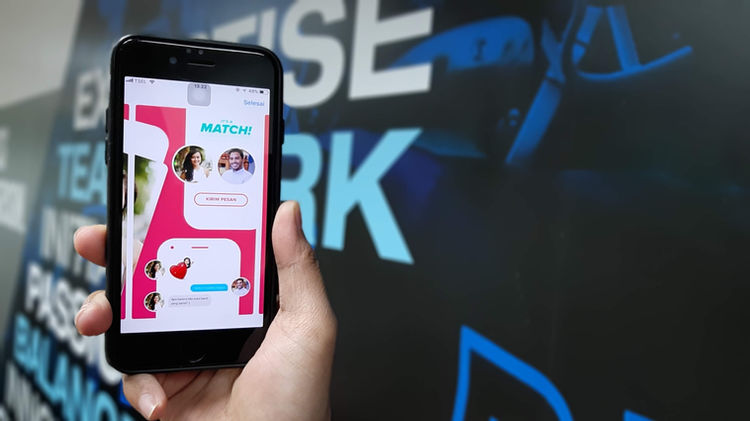 I'm from France and we can all agree that Paris is one the most romantic places in the world. Do you know a better place to propose than under the Eiffel Tower? I guessed not or only a few. However here in Croatia there are some very romantic places that can overshadow Paris and Venice. You will find narrowed streets and cities full of charm and character bordered by the turquoise water of the Adriatic coast, and various spots you could bring the guy or the girl you're trying to impress for a date and maybe watch the sunset on the beach. And let me tell you that's something Parisians can envy you for.
So, to you, the singles that haven't found their other half or who have enjoyed enough of the free life of a bachelor, we have your back. Let us introduce you to the large range of dating possibilities. Croatia has followed the trend and meeting people via dating apps has become quite normal and has increased in popularity. So here everybody knows about Tinder, Badoo, Bumble, Okcupid and Grindr for example. And come on, who has never been on Tinder out of curiosity or to find that special person. I'm pretty sure you all know how it works, swipe to "like" or "dislike" based on photos and if you both have swiped right, it's a Match and then you can start a conversation. Okcupid is quite different, because even before swiping we are asked some questions such as "How long do you want your next relationship to last?" or "Is the emotional connection important for you?", so in a way when you connect with someone there's already been a preselection for you. However, this does not change the fact that some people prefer to keep it real, and meet spontaneously at parties, bars, and any other kinds of events.
Croatians like to start the conversation with a catchphrase, for example "I like your smile, so in case we go on a date I'll be as funny as possible" or "since when are the angels down on earth" and some prefer a simpler way. They often start by asking general questions and when they understand you are not from Croatia and don't speak Croatian, they make the effort to switch to English. Locals can get very curious when they speak to foreigners on these apps. Once they know where you're from, they like to make comments to get your attention and make you laugh. Like asking a French girl to go on a date by the Eiffel Tower, asking for a lesson on how to do a French kiss or even spend the evening with a good glass of wine, cheese and a baguette like the French do. When they realise that it has worked and that they have the person's attention, and that the conversation is fluid and interesting they ask to continue the conversation on another platform such as Instagram or WhatsApp and for those who are a bit more confident, they propose directly to meet. As for foreigners, they most likely use these apps to meet new people and make friends and find someone with whom they can discover the city since they're new in town. And you can come across very interesting people. When you are swiping on these apps you will soon realise that some Croatians like to put photos with their cars or even diplomas and will always put photos that put them in the spotlight. Maybe they're thinking that by doing so they will attract more dates. When they match with someone, they usually use these advantages to keep the attention of the other user, like "would you like to have a ride in my car and see how fast it goes" and that kind of catchphrase. Here when they knew where I came from, some tried engaging the conversation in French to get my attention, I guess. That surprised me because in France they don't try to impress as much.
After speaking with some people and doing an Instagram poll, we came to the conclusion that they would rather meet people spontaneously in real life, through common friends, at parties, coffee bars, restaurants or at any kind of events. But sometimes it's complicated to find these opportunities, and they go on dating apps where you directly know the other person is interested in you if you have matched, and that helps.
Being straight, I was curious to know how the people from the LGBTQ+ community met. And since I don't have much knowledge on the topic I asked my friend Mario, who knows a bit more about the gay scene in Croatia. He explained to me that they also use dating apps such as Grindr, Tinder, Planet, Scruff and Romeo for example, but also like to meet people at events and feel the real-life attraction.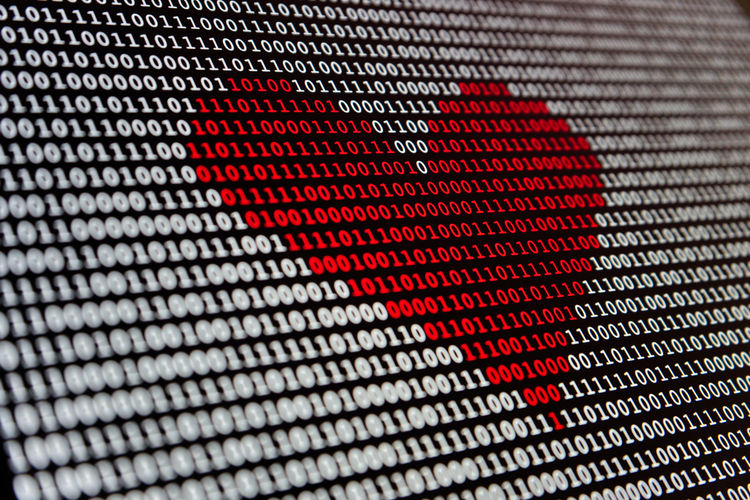 After being on Tinder in Croatia, I would say that you can meet amazing and very interesting people that often want to continue the conversation over a drink or while hanging out. I noticed that Croatians could get very inspired when it comes to starting a conversation, like someone even made a pickup line about my astrological sign, "Is it true that 2 scorpios have great compatibility? Let's go out and see if we are going to get married or hate each other", and some others are smart because they start with this kind of catchphrase "Does the French girl needs a tour guide in Split?" like, they do make an effort. And in comparison with France, I would say that in real life the French like to make small gestures and are much more romantic, but they make less of an effort via messages.
If you are still hesitating to download these dating apps, I hope this has helped you. And who knows, maybe you'll find that special someone to spend Valentine's Day with.