Just a Greek girl living in Split in Croatia for about two months now. In this article I would like to share my experience in Croatia as well as express some interesting facts I have noticed about Croatian culture, people and lifestyle in general while living here. This is my personal opinion and of course everyone has a different point of view but some of you reading this may agree with me on some level or it may help you understand Croatia a little bit better! So, if you plan on visiting or staying in Croatia you might want to read this.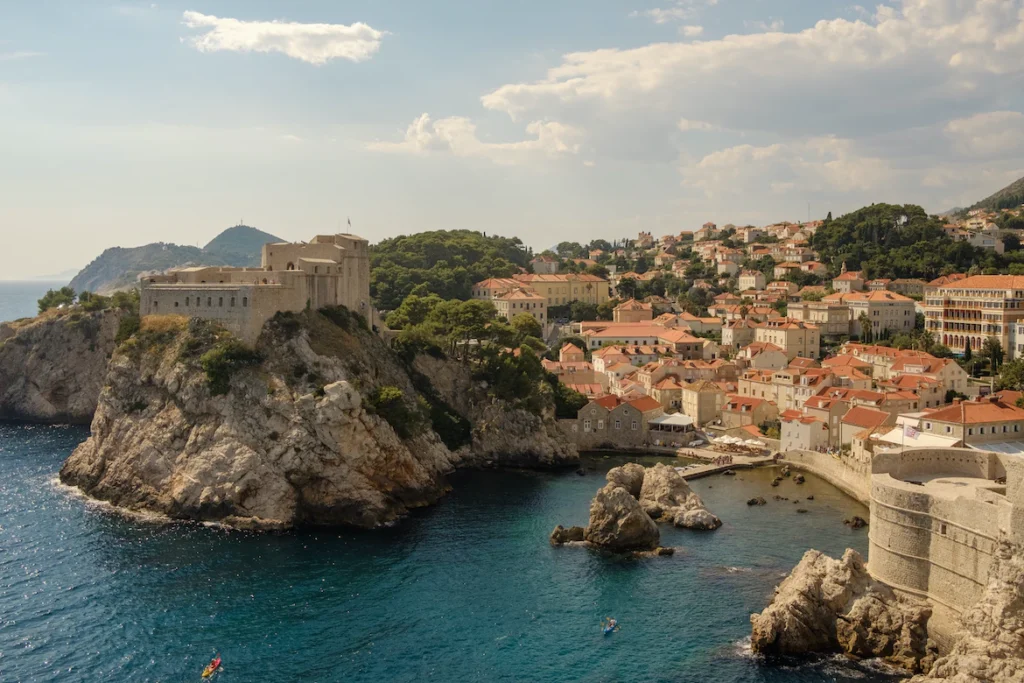 Croatian People Have A Close Relationship with Family
Since Greece and Croatia both belong to Balkan Peninsula they share some similarities that are a part of Balkan Culture. A good example of that is that Croatia is as well as a family-oriented country. Social relations and friends are also vital for Croats but family conquers the top of the pyramid.Croatian people value family, so they develop close relations between them from their childhood.They make sure to keep in touch with members of extended family, such as aunts, uncles, cousins and celebrate or enjoy special occasions together. It is also often common here in Croatia for parents, children and grandparents to live in the same household or building. Family is considered sacred and it is something Croatian people hold a lot of respect for.
Drinking is a Part of The Croatian Culture
Croatian people love to drink alcohol and they have a high tolerance in alcohol consumption as it is deeply rooted in their tradition. Every situation might be a good opportunity to make a toast or have a little sip of liquor and make a celebration.There are many different types of craft beer and lots of local brands to choose from as it is the go-to drink for many occasions and nights out. However they also enjoy heavier liquors such as whiskey, rakija - a traditional drink- and many more. Don't be surprised if your order of alcoholic drinks will not be accompanied by snacks. You are here to get drunk!
Long Coffee Stays
An interesting fact that I noticed in Croatia is that Croatian people love to hang out at Coffee bars and enjoy a long coffee stay with friends, colleagues, dates or even alone. Coffee is suitable for any situation and any time of the day. It is very common to invite someone to go for a coffee.There are a lot of coffee bars and most of the time they are full! Coffee culture is important because it is a way of bonding people together. There is a Croatian phrase called "Idemo na kavu", which means "Let's go for a coffee". You might not drink coffee but you can still go for a "coffee hang out" and drink tea, juice or any other beverage you would like.
Fast Driving
Moreover, another thing that caught my attention here in Croatia, is that fast driving is quite common as I encountered many times, car drivers driving very fast. I would say that most drivers drive calmly and they are very polite with pedestrians. However, some of them drive quite aggressively. Thus, if you ever come to Croatia, always be careful when you are crossing the sidewalk or the road. 
Environment Friendly and Clean Cities
Croatia acknowledges that a healthy environment is essential and that is proven by the effort that is being made to protect the environment and maintain the cities clean. The capital of Croatia, Zagreb as well as other smaller cities are bike friendly and encourage the use of bikes as a means of transportation. Also in smaller cities, like Split, the food delivery is made by using bikes, reducing the air pollution. The beaches at the Adriatic coasts are quite a challenge due to tourism. However, there are actions being taken to keep them clean from waste before and after the summer season. Moreover, what surprised me is that the roads in the cities are being cleaned every night from waste to keep the cities clean.