For every international cuisine lover in Split, we're bringing good news: there is an Argentinian deli restaurant in town, and we confirm - it's totally worth your attention. Not only can you taste delicious empanadas and try some Argentinian selection of wine, but you can also pay respect to the cultures that this place is bringing together: Croatian and Argentinian. Tomorrow, on July 9th there will be an Argentinian Independence Day celebration at Morfar, and we invite you to stop by and show your support to these lovely people.
After having a chat with Santiago, an Argentinian returnee with Croatian descent, we had a closer insight into the story behind Morfar. It turns out that the entire story started in the pandemics: - David and Valeria started making empanadas to share with Argentinians on a national holiday as they are a traditional food to have on that day as it is fažol on Workers Day in Croatia. People that tried empanadas had began to order them privately, so they started selling empanadas. Also, it's worth mentioning that this was during the pandemic, so this was an extra source of income in the middle of uncertainty and the collapse of the touristic economy in Dalmatia. David and Valeria contacted me later with the aim of giving the business idea a more formal approach with my knowledge of business administration and marketing. We shared the same vision, we clicked instantly and we have been putting in the long hours as a good and strong team does - explains Santiago. One can tell that this story has brought together a nostalgic yearning for the flavors of Argentina with a strong business idea. - Just like you said, there's a big part of nostalgia in this business. A lot of Argentinians and Latins – us included – have found a home in Croatia but there are still things that are hard to get and we miss them big time. Our idea behind Morfar is to connect our rich Argentinian culture with the Croats by bringing these new flavors, products, music, and all the things we were missing. We want to build a life in Croatia as returnees but, in order to do so successfully, we had to bring empanadas, alfajores, dulce de leche, and more with us.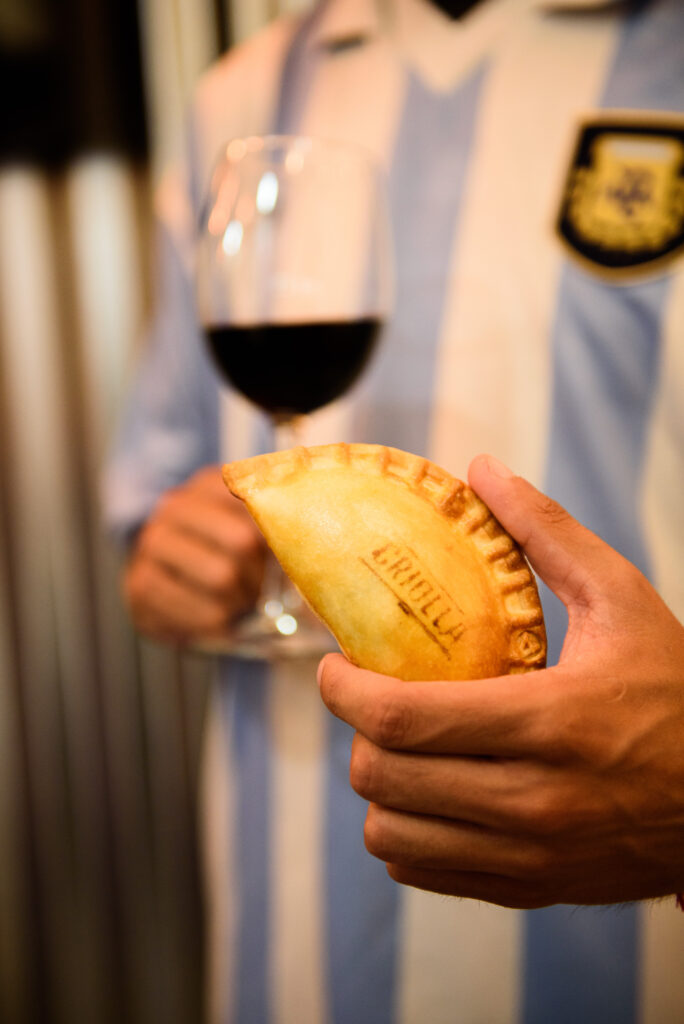 13 thousand kilometers away from Argentina, we have an opportunity to taste this country's most popular dishes, what a joy! We were curious how are the locals reacting to it. - Surprisingly, we would say 60% of our clients are locals and they are loving it because lots of them came back for more of what we are so grateful for. Then we had incredible support from Argentinians, Latins, and ex-pats in general who are celebrating the growth of international cuisines in Split and Croatia. We've been open for less than two weeks and some locals have come more than 6 times - says Santiago. For all those who have zero clue what an empanada is, Santiago was kind enough to describe it: - an empanada –like a lot of street food around the world– is a stuffed dough. The traditional one – found in Morfar as 'Criolla'– has minced meat, peppers, onions, olives, and eggs. But we have 7 different types of empanadas including Ham & Cheese, Caprese, Humita (corn and mozzarella), Sir Kapula (onion and mozzarella), Ajvar (a small vegan tribute to the tasty sauce but we include the actual chunks of eggplant and peppers) and the Vegan Criolla. An empanada is the ultimate street food as it is tasty – crispy on the outside but juicy on the inside, it's very healthy – we bake them – and nutritional as you get proteins, carbs, dairy, and vegetables.
If you had a chance to stop by this lovely deli place, located right next to the National Theater in Split, you must have noticed that the place is sparking with playful aesthetics, and it carries a strange (at least to an average Croatian) name - Morfar. - 'Morfar' means literally 'to eat' in an Argentinian dialect called 'Lunfardo'. As you may know, Argentina received hundreds of thousands of European immigrants including Croats, our ancestors. The thing is that English wasn't so popular back then, so they had no language in common until they learned Spanish. This mess of language was what bring the Lunfardo to life. Additionally, these immigrants created an artistic style known as Filete Porteño which in 2015 was added to UNESCO's List of Intangible Cultural Heritage of Humanity as we used it as an inspiration for all the branding. From the logo to the aesthetic of the shop, everything is based on Filete Porteño and Buenos Aires. We wanted you to walk in and feel like you're in Argentina. Traveling 13.000 km with all your senses without actually leaving Split and we think we achieved it successfully.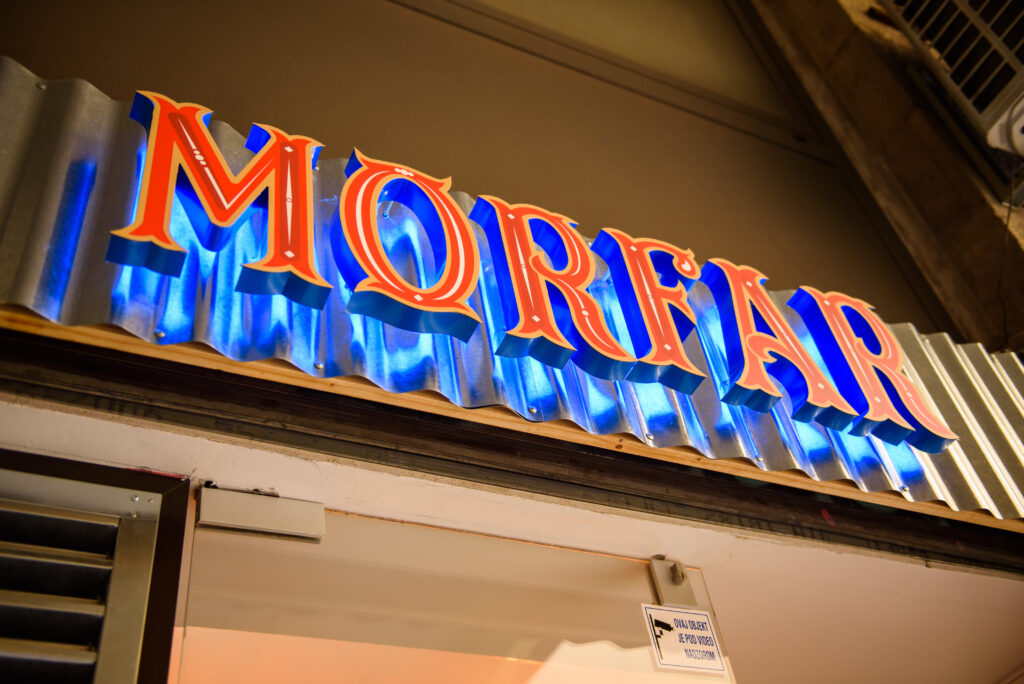 As locals, we can confirm our favorite dishes during the summer are punjene paprike (filled peppers) and manistra na pome (pasta with tomato sauce). When we're talking about empanadas, we're curious do perhaps they also have a status of "summer food", and in what occasions are they eaten in Argentina. - The good thing about empanadas is that are tasty either straight out of the oven or of the fridge. You can eat one as a snack or 3 or 4 as lunch or dinner. You can have them on the way to work or hanging out with friends. In Argentina, we usually order empanadas when we watch football games or before going out. I have a lot of childhood memories of going on road trips in Patagonia with my family and eating homemade empanadas on the road or also in short breaks from Uni when you want to eat something cool but not expensive - shares Santiago.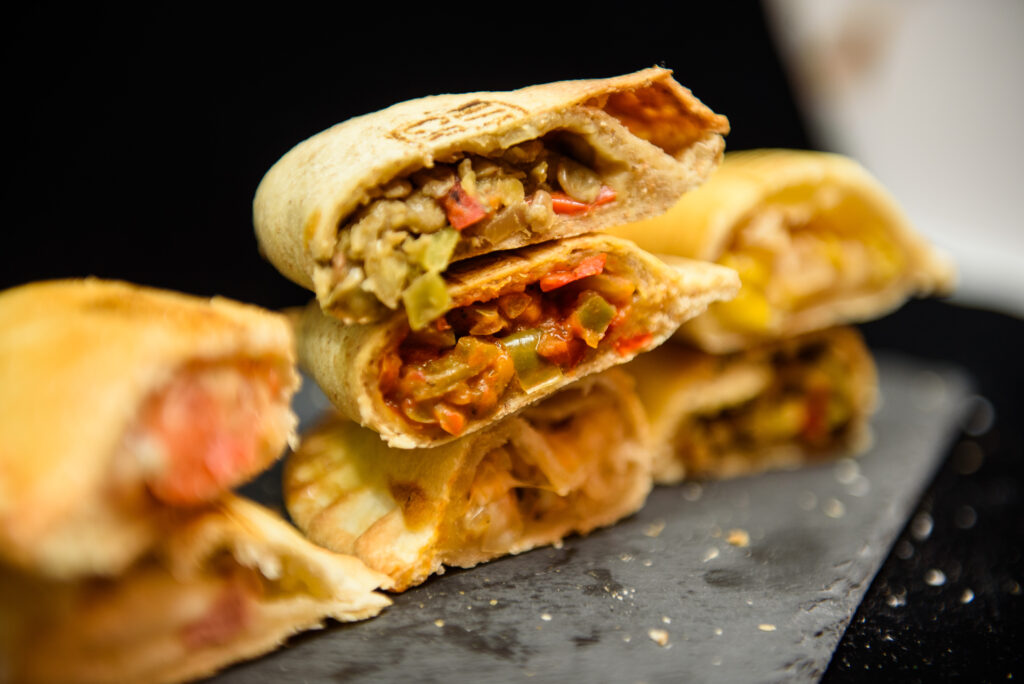 After in-depth questioning about empanadas, Santiago was kind enough to share with us the rest of delis that Morfar is offering. - In Morfar, you can try Argentinian desserts or sweet delicacies such as Alfajores (like a tortica with dulce de leche – an Argentinian caramel inside) and Chocotorta (chocolate cookies attached together also with dulce de leche). You can find dulce de leche to spread on pancakes or toasts, yerba to drink some mates (Argentinian tea), Argentinian wine and we also offer Fernet Branca which we mix with coke.  We also offer a traditional Argentinian pizza invented in Buenos Aires called 'fugazzetta' which is stuffed with 450 grams of cheese and onions. We are developing new flavors of empanadas which we'll be released closer to the winter alongside new seasonal additions to the menu. Our plan is to stay open the entire year and give something special to the locals so stay tuned - explained Santiago.
Morfar is a great place for food, but what about wine selection. Argentina is well known producer of high quality wine, some of which you have a chance to try in this lovely deli place. - We offer Argentinian wine to go and we have a small counter you can eat or drink at. At the moment we have the classic red Malbec, Chardonnay, and Malbec Rosé. We are working on growing our wine selection to have a small vinoteka where you can find all types of Argentinian wines at a wide variety of prices. That is also a goal for the winter as that weather is perfect for a great red Argentinian wine! 
Last, but not least, we talked about exciting event that is taking place tomorrow, on July 9th in Morfar. The Morfar team is celebrating Argentina's Independence Day and is inviting everyone to come a grab a bite of their tasty delicacies. Additionally, we found out that this wasn't the first event of this type that the team was planning: - From day one, we wanted to create a home for Argentinians and Latins here in Split as there is a lot of us who came for various reasons, mostly of Croatian descent. There were some places where we used to hang out, but not exactly related to our culture. So that's why we are now celebrating at Morfar! For this type of holidays, we eat empanadas, locro, pastelitos, and many other traditional things with mate and wine. We listen to folklore and just have some fun with family mostly. It's all about being with the loved ones and eating, basically…We were planning to open for Flag Day on June 20th, but we had a minor inconvenience, so this is now the 1st national holiday we can celebrate at Morfar and we decided to invite people over. We are making pastelitos and hopefully everyone brings their mate so we can all share together! 
Big thank you to @splitphotoagency for all the photos we used in this article!