Christmas is finally here and Croatians are more than excited to celebrate this special time of the year with their family and close friends. Christmas is -if not the biggest-  one of the most important holidays of Christianity, so it is celebrated in many countries around the globe. The way we celebrate Christmas in Croatia has changed over the years. In modern days, we decorate buildings with hundreds of Christmas lights, we have Christmas markets in almost every town, we drink mulled wine, give each other  presents, and watch movies like Home Alone. Some old customs have faded out, like bringing a log into the house and keeping it lit in the fireplace during Christmas Day. If you want to learn more about  Croatian Christmas traditions, keep reading! 
Lighting the candles of the Advent Wreath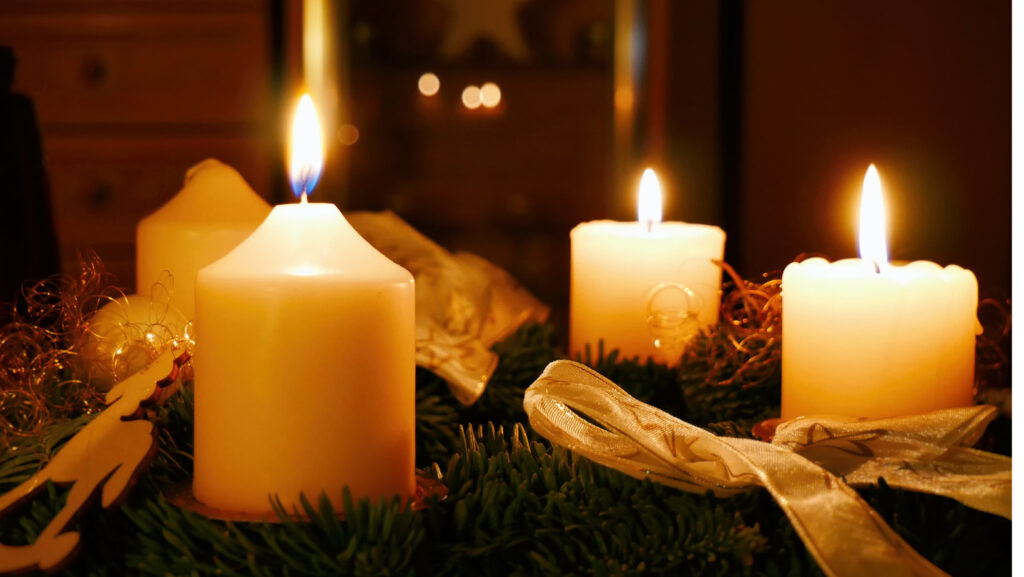 The Advent Wreath with four candles marks the beginning of Christmas time and is  placed in the center of every traditional household in Croatia.You can either make or buy a wreath of evergreen branches or straw, on top of which there are placed four candles. Usually, the family gathers around the table and lights a new candle each passing Sunday before Christmas.According to Chvala, the wreath symbolizes eternity, while the candles stand for different emotions. "The first candle is lit for hope, the second one symbolizes peace, the third one stands for joy and the last one represents love," he says. "Since religion plays a big role in the life of Croats, this [Advent] period is particularly important".
Planting wheat on St Lucia's Day
Croatian Christmas trees seem incomplete if they are missing a wheat pot underneath! Tradition requires that you plant a wheat on St Lucia's Day on December 13th. Traditionally, children used to receive Christmas presents on Lucia's Day by St Lucia. Wheat is considered a symbol of life and brings luck to the following year. According to Chvala this tradition roots from "when agriculture was the main source of income and economic activity". The taller the wheat grows, the more prosperous the new year will be.
Getting Candy in your Boots on St Nicholas' Day
On December 6th is the day that celebrates St Nicholas, the predecessor of Santa Claus in Europe. The tradition on this day is that children clean their boots and place them above the fireplace or on the windowsill so St Nicholas fills them with lots of candy. Of course there is one important condition for them to see on December 6th their boots full of candy. That is only if they have been behaving well all year round. Otherwise, if they were naughty, evil Krampus would put in their boots a small wooden stick called šiba. Croatian parents usually bring them both to remind children that everybody has a little bit of both in them.
Before Christmas Day, the most important day during the Christmas period is "Badnji Dan" (Christmas Eve Day) and "Badnja Večer" (Christmas Eve night). The term badnjak means "to be awake", hence referring to staying awake all through the night until Christmas Day. Christmas Eve is a fasting day and traditionally Croatian only eat a small meal in the evening. Christmas meals are most likely the most anticipated since it is no secret that Croatian love food and it's a vital part of their culture.On Christmas Day, Croatians traditionally prepare meat based meals such as turkey, lamb, pig or duck accompanied by Sarma.