Being an extra in a movie or series can be a unique and exciting experience, especially when working in a foreign country. In this blog, we'll discuss what it's like to be an extra in a movie or series in Croatia, and give some useful tips for those who are thinking of becoming one.
What is an extra? Before we dive into the experience of being an extra in Croatia, it's important to understand what an extra is. An extra is someone who appears in a film production, usually in the background or in crowd scenes. They don't have lines or lead roles, but they are an important part of the scene.
How to become an extra in Croatia? To become an extra in Croatia, you need to apply to an extra agency or register directly with the production team. Productions often look to foreigners to create an authentic and diverse environment in their projects. It is important to have a valid work visa and be prepared to work long hours on filming days. But with that we can help each other! Rent A Local belongs to a group of other companies, including Croatian Creative Casting, and we primarily look for a target audience as far away from Croatia as possible, but Croatians too, we love to add as much diversity on set, that's the job that motivates us, so if you are interested, you can always contact us, we will make sure that it will be the experience of a lifetime!
What to expect as a foreign extra in Croatia? Being a foreign extra in Croatia can be an exciting experience, but it can also have some challenges. It is important to be prepared to work in a multilingual environment and to be aware of cultural differences. The work can also be physical, requiring long hours of standing and repetitive movement. But you will always be entertained by the creative process of the entire recording team, from the figuration to the recording process that often involves unusual and highly ambitious ideas, all with a view to creating the most beautiful and complete images possible for that particular project.
Of course, we also must mention all the incredible projects that have already been filmed in amazing Croatia, such as the famous Game of Thrones, Star Wars: The Last Jedi, and the recent The Gray Man from Netflix, as well as several episodes from many other series, and more to come.
The climate, crystalline waters, magical landscapes, and some ancient cities make these productions very pleasant to film here.
Useful tips for being an extra in Croatia.
• Always be ready and available to work when requested by the production team.
• Be prepared to follow specific instructions and repeat them several times.
• Take the opportunity to meet new people and make connections in the film industry.
• Have an epic day.
My experience: It was an absolute pleasure working as an extra on a movie set in Croatia. What made the experience even more enjoyable was the fact that everyone in the team came from different countries, making the biodiversity on set truly remarkable. Working with such a diverse group of people was an enriching experience that allowed me to learn about different cultures and perspectives. Seeing the production process in action was also a rush of adrenaline. From the creative ideas to the final product, it was fascinating to witness how everything came together. Overall, I thoroughly enjoyed my time as an extra in Croatia and would recommend it to anyone who wants to have a unique and memorable experience in the film industry.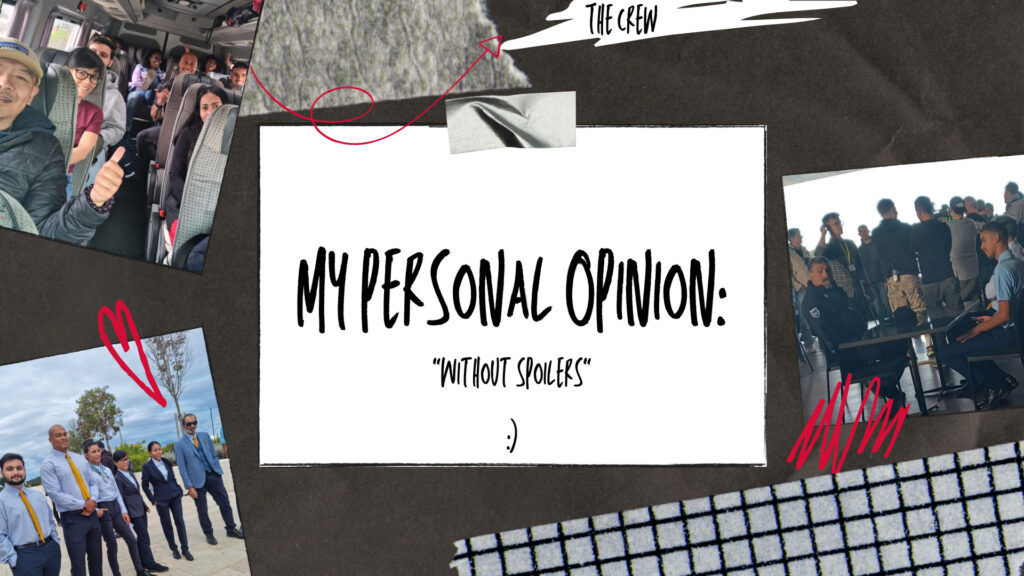 In short, being an extra in Croatia offers a unique opportunity to experience the film industry in a diverse and multicultural environment. While it may have its challenges, the experience can be extremely rewarding, especially for those who are interested in meeting new people and making industry connections. If you are thinking of becoming an extra in Croatia, do not hesitate to apply to an extra agency or contact the production team directly. Always remember to be ready to work and follow instructions carefully while enjoying the incredible experience of being an extra in a movie or series.