María Daniela Latorre has lived in Split since last year, and is part of the Croatian diaspora in Argentina. Her great-grandfather was born in Kučine, in Solin, and she is the first of her family to return to the land of her ancestors. Daniela studied Psychology and works as a writer, and also coaching other writers and artists in Spanish. She is passionate about languages, bureks, Argentinian mate tea and Croatian coffee. Every month she publishes the newsletter "A Turquoise Sea" about stories on Croatian lifestyle and culture.
Before you start reading this story, I invite you to repeat this mantra with me, as if we were in a recovery meeting:
Not all digital nomads are expats
Not all expats are foreigners
Not all expats are passing through
Oh… wise words! I don't know about you, but I already feel better.
It's just that living in spectacular Croatia represents for us, foreigners, at least one -of many- challenges: to enjoy life with the blessing of pomalo and fjaka philosophy and, at the same time, a desire to do everything, visit everything, see everything, eat everything, learn it all, and more.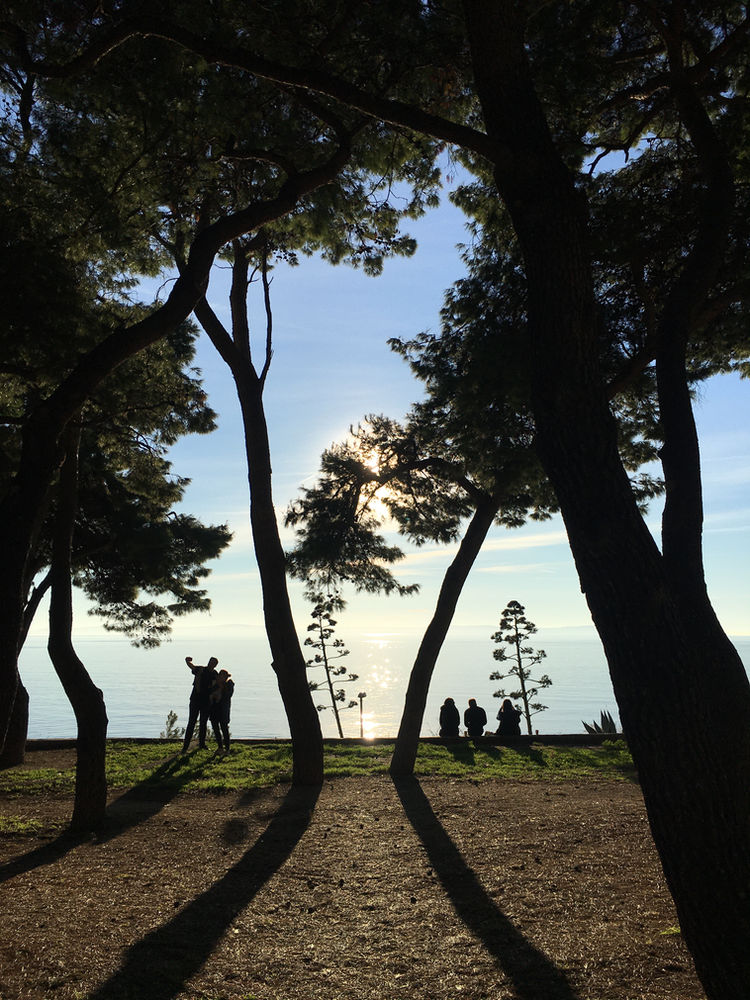 For the average expat, living in Dalmatia is very much like a routine of pleasure: we arrive in the land of the good life, good people, good manners, we work with our laptops in the light of the sun that reflects on the terrace tables, we taste local coffees and beers… Nevertheless, there is always more to see and do. Another island to hop on, a new excursion to plan, a marathon to run, a wine tasting to attend, a meeting full of expats who just came -and in a few months will leave- to show up to.
I came prepared for many of these experiences and incidents. I have been living as a digital nomad for several years, practicing what I like to call slowtraveling lifestyle.
In post-pandemic times, the more pomalo, the better. That's how I like to live and travel.
But Croatia had so many surprises and stimuli prepared for me, that sometimes I don't give time to credit how wonderful and intense these experiences are. Somebody pinch me, please!
So far, the glitter, the magic, the selfies, and the morning meditations in front of the Adriatic. Postable or not, it seems like it's all good news, right?
Well, don't expect a twist in this plot. I'm not going to turn 180 degrees. I'm going to open a door to another dimension. A dimension where labels become nebulous and borders blur.
Because everyone, expats and locals, can clearly identify all those scenes that I just listed. Everybody seems to know perfectly which cafe they can go to, what time, at which bar is possible to smoke inside and which one outside, where to eat the best bureks and the sexiest ćevapis, if they prefer to buy veggies at the farmers market or grocery store. Everyone knows which chair is one's own at this table we all share.
However, there is a group of individuals who do not quite fit into these two parallel universes. Nor can we place ourselves halfway between the two polarities. We are, rather, a weirdo.
We are not the typical tourist who comes to spend a week of summer and rakja, only to return to our routines in our home country.
We also don't feel fully integrated when we go to an expat event on Friday night. We speak English, yes, but we have much more to say than what our last experience with crypto was, or how many degrees the water had the day we went on a daytrip to Blue Lagoon.
It is not that these topics are not of our interest. It's that, perhaps, we would like to talk about it in another language. Our language.
I do feel grateful to be able to communicate with so many people around the world by conjugating simple verbs like "to be" and "to have" in English. Of course! It is a simple and very valuable tool. But what about my hrvatski?
Maybe I'm not making myself clear here: there is more to life for a foreigner in Croatia than native language and the language of travels. There are more things to say, more stories to tell, more messages to decode. Yet not for any foreigner, but for me and all of us who belong to the same generation: millennials from the diaspora.
I wonder if my great-grandfather Andreja ever imagined that such a thing was possible. Flocks of young people, like birds, heirs of another time, returning to a nest they never knew, until the very moment of landing.
I come from Argentina, but many others come from Chile, Peru, Uruguay, Canada, the US and Australia... just to name a handful of countries that received, in different waves, our enthusiastic ancestors. All of them: eager and brave. Much braver than we are now, with our translating apps and low cost flights at the reach of our thumbs.
When I came to see the land of my ancestors for the first time, back in 2018, Split made such an impact on me. I could not stop turning over in my mind the same intrigue: how complicated life could have been back then, for the family of this young man from Kučine to decide that the best thing for his future would be to embark for a few months, and cross the ocean. They trusted what those fragile letters promised. Those letters written by friends and former neighbors who arrived after so many weeks, sailing the Atlantic in the opposite direction of migration.
"Being a magnificent city as it is, and this Palace, this sea, this people, this food, this horizon full of islands and islets… What must my great-grandfather have felt when he arrived at the port of Buenos Aires? How long will it take for him to learn Spanish? Has he ever thought of returning to his land?"
These and other questions brought me back and forth from other trips to Croatia. And in 2021 I decided to return to make a life here. A life about less travel, and more of slow.
I knew that the biggest challenge would be language and friends. I have the experience of living for some time in countries with a different mother tongue than mine. I learned that the sooner you learn to talk with "the locals", the faster you will stop depending on the toxic bubble of "the expats".
And don't get me wrong: I love meeting expats, making new friends, working with them, dating them, traveling together… but there is a hole, a root hole that I only manage to fill when I start making friends who don't care so much about labels, stamps or the origin of my passport. There are people who have a story to tell, who have a passion for opening the doors of their homes or their hearts, rather than filling their bucket list with checks.
And, even so, in search of learning more about their culture, a culture that I increasingly feel is also mine, and their language, which is difficult for me but blesses me with satisfaction, is when I see the smile of my interlocutors who are surprised with my understanding. And still... I fall into the trap, and a tiny desperation invades me when I can't conjugate my verbs correctly. Or when people quickly switch to English to make the conversation more fluid.
There, on the blurred border between these two worlds, is where I am. And there are so many other members of the diaspora, of the second, third and fourth generation, who came full of concerns and hunger to discover Croatian treasures that are not published on Instagram or travel blogs. Things we can no longer ask our grandparents. Things we want to experience firsthand.
I am often asked at expat meetings: "What is your story? Where are you from? How much time will you be here? Do you want to come with us on a day trip to Dubrovnik? Or Mostar? Shall we rent a car?"
Yes, I want to. I want to go to Zagreb and museums. I want to take more ferries. I want to speak Croatian fluently. I want to learn how to cook soparnik and strudel. I want all of that and more… urgently. Many invites and invitations, a world of opportunities that only millennials can understand. Too much going on and too little living. Anxiety to do what others do, and dissatisfaction.
Fortunately, Croatia has an infallible remedy for this ailment: pita s krumpirom and espresso. For now, I don't need anything else. It's enough to get down to earth and enjoy the sun. Fjaka, lots of fjaka. Which in Argentine Spanish slang also means "relax and laziness". Could it have been my grandfather Andreja who installed the term in the Río de la Plata? Wow... I'm already asking myself new questions!
I think it's time to put down the keyboard and go for a walk by the beach. I hope you get to do so too, soon.
Photos: María Daniela Latorre
Cover visual: Francisca Sousa