Traveling for the first time can be both exciting and overwhelming. Whether you're traveling solo or with a group, it's important to plan and prepare ahead of time to ensure a smooth and enjoyable trip. Here are some additional tips to consider when traveling for the first time.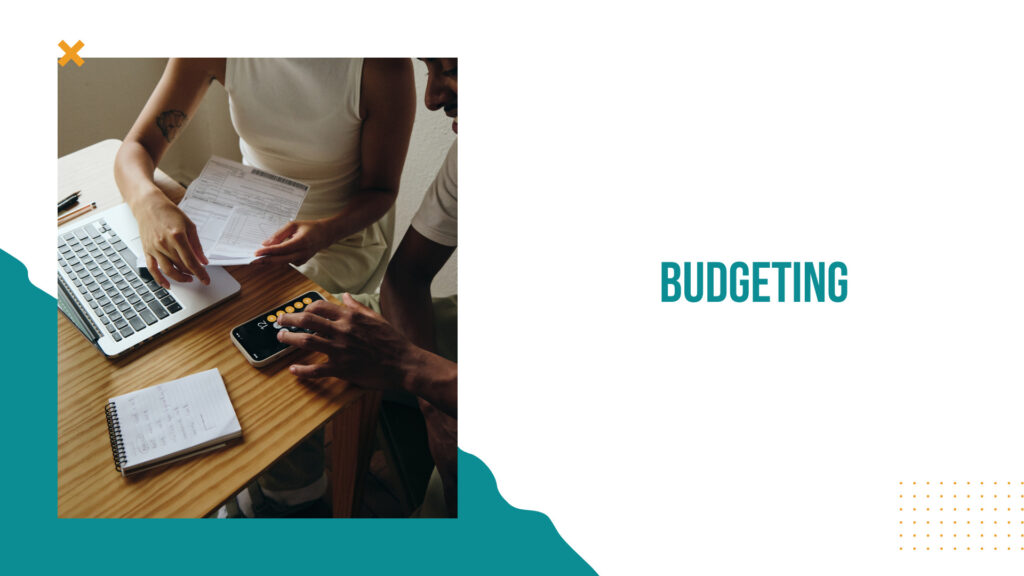 Budgeting:
Budgeting is one of the most important things to consider before traveling. You don't want to run out of money halfway through your trip or miss out on experiences because you didn't plan ahead. When creating your travel budget, consider the following:
Flights: The cost of flights can vary depending on the time of year, destination, and airline. Check different airlines and travel websites for the best deals, and try to be flexible with your travel dates if possible.
Accommodations: Look for affordable accommodations that meet your needs and preferences, whether it's a hostel, Airbnb, or hotel. Don't forget to include taxes, fees, and any other hidden costs in your budget.
Transportation: Think about how you'll get around once you arrive at your destination, whether it's by public transportation, rental car, or walking. Research the transportation options and costs beforehand to avoid surprises.
Food: Try local cuisine and street food to save money on meals. Consider cooking some of your meals in your accommodation, especially if you have access to a kitchen.
Activities: Plan the activities you want to do in advance and research the costs. Look for free or low-cost options such as museums with free admission days or free walking tours.
Croatia is a great destination for budget travelers, with affordable accommodations, food, and activities. You can find a variety of accommodations, from luxury hotels to hostels and campgrounds. Some of the best budget-friendly activities in Croatia include exploring the country's stunning beaches, hiking in national parks, and visiting historic cities such as Dubrovnik and Split.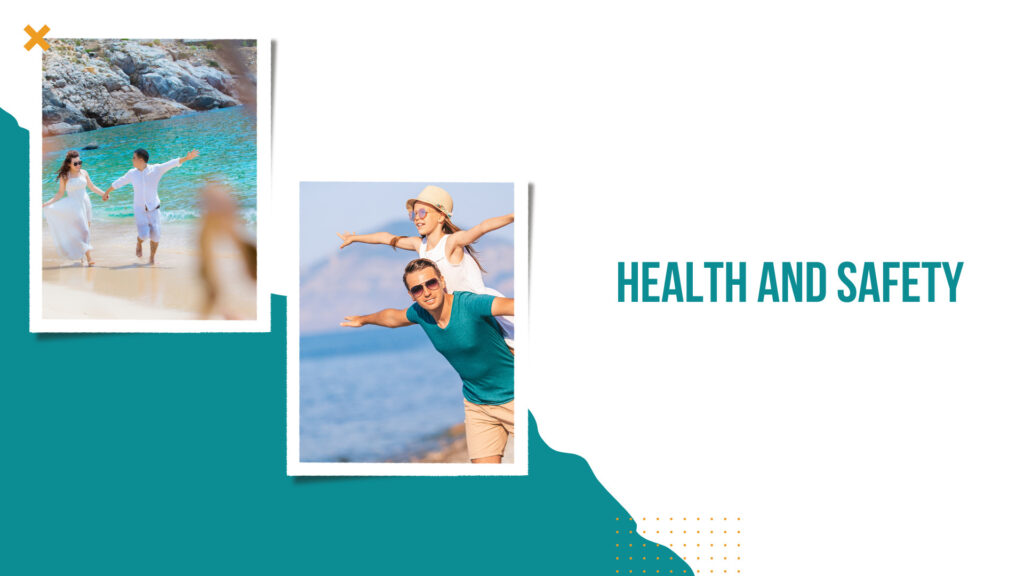 Health and Safety:
Your health and safety should be a top priority when traveling, especially if you're traveling to a foreign country. Here are some tips to stay healthy and safe:
Research any potential health risks at your destination and take necessary precautions such as getting vaccinated, bringing medication, or avoiding certain foods or activities.
Familiarize yourself with local customs and laws to avoid cultural misunderstandings or legal issues. Be respectful of the local culture and dress appropriately.
Keep your valuables secure and be aware of your surroundings to prevent theft. Don't carry large amounts of cash or wear flashy jewelry. Use a money belt or a cross-body bag to keep your belongings safe.
Have travel insurance that covers medical emergencies and repatriation in case of an accident or illness. Check what your insurance covers and consider purchasing additional coverage if necessary.
Croatia is generally a safe country for travelers, with low crime rates and a welcoming local culture. However, it's always important to be aware of your surroundings and take necessary precautions, especially in crowded areas such as markets or public transportation. Petty crime such as pickpocketing can occur in tourist areas, so keep your belongings secure and be vigilant.
Documentation:
Make sure you have all the necessary documentation before traveling. Here's what you need:
Passport: A valid passport is essential for international travel. Make sure your passport is valid for at least six months after your planned return date. If you need to renew your passport, allow plenty of time before your trip.
Visas: Check if you need a visa to enter Croatia. If you're from an EU country, you don't need a visa, but if you're from a non-EU country, you may need to apply for a visa in advance. Check with the Croatian embassy or consulate in your country for the latest information.
Destinations:
Choosing your destination is one of the most exciting parts of travel planning, but it can also be overwhelming. Croatia is a popular destination for its beautiful coastline, charming cities, and rich history. Here are some must-visit destinations in Croatia:
Dubrovnik: Known as the "Pearl of the Adriatic," Dubrovnik is a UNESCO World Heritage Site with stunning medieval architecture, picturesque streets, and a rich history. Don't miss walking along the famous city walls and taking a cable car ride for panoramic views of the city. However, be prepared for crowds during peak season.
Split: This vibrant coastal city is known for its ancient Roman ruins, including the Diocletian's Palace, a UNESCO World Heritage Site. The city also offers beautiful beaches, great restaurants, and a lively nightlife. If you have time, consider taking a day trip to the nearby islands of Brač or Hvar.
Plitvice Lakes National Park: A natural wonderland with 16 interconnected lakes and waterfalls surrounded by lush forests. This park is a must-visit for nature lovers and offers hiking trails, boat rides, and stunning photo opportunities. Be prepared for crowds during peak season and wear comfortable shoes for the hiking trails.
Hvar: A beautiful island in the Adriatic Sea with crystal-clear waters, hidden coves, and lavender fields. Hvar is a popular destination for sailing and yachting and offers great beaches, nightlife, and seafood. However, it can be expensive during peak season, so consider visiting in the shoulder season for better deals.
Accommodations:
When selecting accommodations, it's important to consider your budget, travel style, and preferences. Croatia offers a variety of options, including hotels, hostels, guesthouses, apartments, and campsites. If you're looking for a budget-friendly option, hostels and campsites are a great choice. For a more comfortable stay, consider a guesthouse or apartment. Luxury hotels are also available, but can be expensive during peak season. Some websites to consider for accommodation bookings include Booking.com, Airbnb, and Hostelworld.
Extra Advice below 🙂
Transportation
Transportation is an important aspect of travel, and it's essential to research your options and plan ahead. In Croatia, there are several modes of transportation available, including buses, trains, ferries, and rental cars.
If you're traveling between cities, buses are a convenient and affordable option. Croatia has a well-developed bus network, and there are plenty of daily routes connecting major cities and smaller towns.
Trains are another option, but the network is not as extensive as the bus network, and the trains are often slower and less frequent.
If you're looking to explore Croatia's islands, ferries are a popular choice. There are several ferry companies operating in Croatia, offering routes to popular destinations such as Hvar, Korcula, and Dubrovnik.
If you prefer the flexibility and freedom of having your own transportation, rental cars are available at most major airports and cities. Just make sure to research the driving laws and regulations in Croatia, and make sure you have a valid driver's license and insurance.
Language and Culture
Croatia has a rich cultural heritage, and it's important to learn about the local customs and traditions before traveling. The official language in Croatia is Croatian, but many locals also speak English, especially in tourist areas.
It's always a good idea to learn a few basic phrases in the local language, such as "hello," "thank you," and "goodbye." Locals appreciate it when travelers make an effort to speak their language.
Croatia is known for its Mediterranean cuisine, which features fresh seafood, grilled meats, and plenty of vegetables. Make sure to try some of the local specialties, such as cevapi, a grilled sausage dish, and pasticada, a beef stew.
Activities and Attractions
Croatia is a country with plenty of natural beauty, historic landmarks, and cultural attractions. Here are some of the must-see destinations and activities in Croatia:
Plitvice Lakes National Park: This UNESCO World Heritage site is known for its stunning lakes and waterfalls, and it's a popular destination for hiking and nature lovers.
Dubrovnik: This historic coastal city is known for its well-preserved Old Town, which was used as a filming location for Game of Thrones.
Hvar: This beautiful island is known for its beaches, nightlife, and picturesque lavender fields.
Zagreb: Croatia's capital city is home to historic architecture, museums, and a vibrant street art scene.
Krka National Park: This national park is known for its waterfalls and swimming holes, and it's a popular destination for swimming and hiking.
Istria: This scenic peninsula is known for its charming towns
In conclusion, traveling for the first time can be a thrilling experience, but it requires careful planning and preparation. By considering your budget, health and safety, documentation, and destination, you can ensure a safe and enjoyable trip. If you're planning a trip to Croatia, be sure to visit some of the country's stunning destinations and immerse yourself in the local culture and cuisine. Happy travels!