Portugal and Croatia share a number of cultural similarities, even though they are separated by hundreds of miles and are two distinct countries. Both nations have rich histories, abound in natural beauty, and have proud, hospitable people.
Portugal and Croatia have many common architectural styles. Both countries are famous for their churches and chapels, featuring ornate stonework, painted ceilings, and bell towers. The cobblestone streets and cobbled squares of villages in both countries are popular with visitors who want to experience the traditional atmosphere.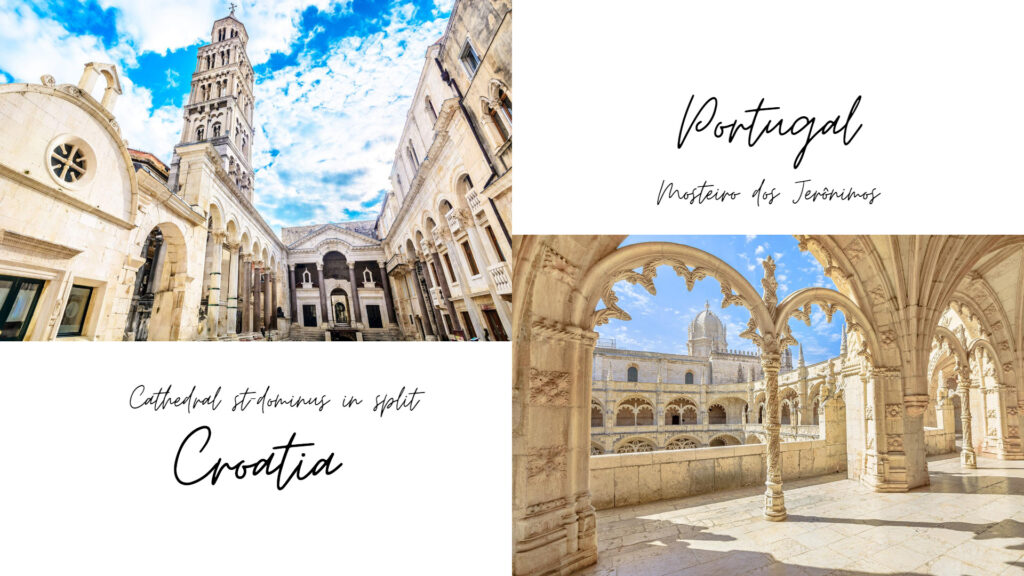 Another similarity between the two nations is their strong religious beliefs. Portugal is predominantly Catholic, while Croatia is predominantly Catholic and Eastern Orthodox. Both cultures have a rich history of religious art, architecture, and tradition, with religious celebrations and festivals playing a significant role in their cultural heritage.
If you are looking for a biome more connected to the sea, and the beach culture, in Croatia we have the Split area for example, while in Portugal, in a very similar way, we have the Algarve area, with some similarities in that regard, with beautiful landscapes of the sea, and excellent climate.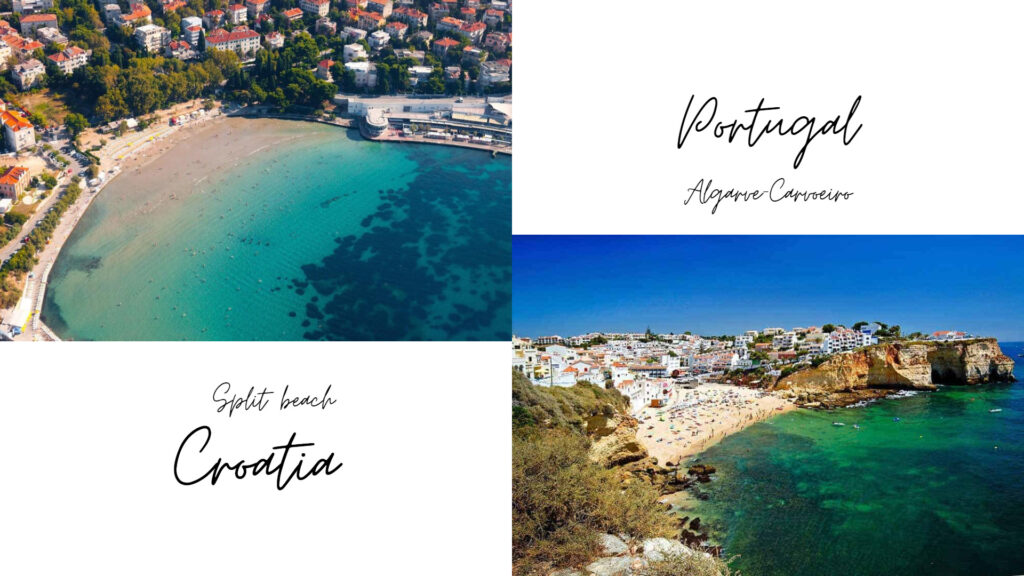 Portugal and Croatia are also renowned for their warm, friendly people. People in both countries are known for their hospitality and kindness to visitors. They often share local traditions and customs with travelers, and have a strong sense of community and culture.
Both countries have an excellent culinary tradition. Traditional dishes in both Portugal and Croatia are typically very simple, but the flavors are rich and complex due to the use of fresh, high-quality ingredients.
Wine from both countries is also highly acclaimed, on one side we have Croatia, where Dalmatia stretches from north to south along the coast and crosses the eastern border of the country's protected region, where the most famous Plavac Mali is located, an acclaimed native Croatian grape variety that produces highly prized red wines, and on the other hand we have Portuguese wines, made on north mostly, on Douro region (UNESCO heritage), were the majority of wines are a mix of Portuguese grapes that give wine a bigger complexity and richness, but the biggest asset of Douro its Porto wine, that consist on is a liqueur wine, produced in the Douro Demarcated Region, under peculiar conditions derived from natural and human factors. The manufacturing process, based on tradition, includes stopping the fermentation of the must by adding wine brandy (benefit or brandy), wine blending and ageing, were some wines could be stored for extremely long periods of time, getting more and more sweet and tasteful.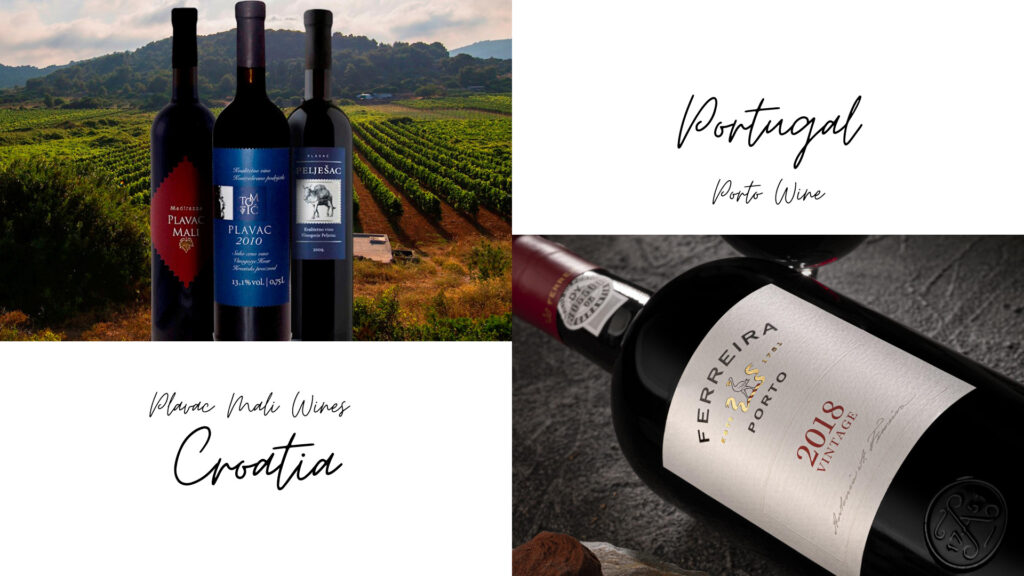 In the end Portuguese and Croatian wines go especially well with the local cuisine.
Despite the many similarities between Portugal and Croatia, each country has its own unique identity.
It is important to experience both countries in order to get an accurate appreciation of the culture and people.
As such, travelers can look forward to an enriching journey that includes the best of both worlds.